City of Toronto's Governance System
The Canadian Constitution sets out the responsibilities of the federal and provincial governments and does not recognize municipalities as a separate order of government. The Constitution gives provinces exclusive control over municipalities, including the rules that govern them.
Provincial regulations and legislation define the City's relationship with the Ontario government. The most significant is the City of Toronto Act, 2006, which gives the City powers to provide services to its residents, manage its finances and establish accountability officers for the City.
Other Acts that define the rules governing the City include the Municipal Elections Act, Municipal Conflict of Interest Act, Municipal Freedom of Information and Protection of Personal Privacy Act, Planning Act and Heritage Act.
Level of Government
FEDERAL

Government of Canada

PROVINCIAL

Government of Ontario

MUNICIPAL

City of Toronto

Powers defined by
Constitution Act, 1867
Constitution Act, 1867
City of Toronto Act, 2006
Powers

National defence and Canadian Armed Forces
Postal service
Banking
Employment
Immigration and citizenship
Census
Foreign affairs and international trade
Agriculture and more

Health
Education
Driver and vehicle licensing
Energy
Human rights
Natural resources
Environment
Social services and more

Water treatment and sewers
Parks and recreation centres
Libraries
Garbage collection
Public transit
Land use planning
Traffic and parking
Police and fire services
Paramedics
Homeless shelters
Childcare and more
City Motto, Flag & Coat of Arms
City Motto
Diversity Our Strength is the City of Toronto's motto. It refers to the combined strength of the seven former municipalities that make up the City of Toronto.
Toronto's Flag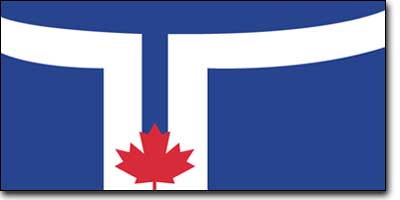 In 1974, the City of Toronto held a competition to design a new flag. More than 700 submissions were received from children and adults across the city, ranging in age from six to 90 years old. In a unanimous vote, Council selected the design of 21 year-old George Brown College graphic design student, Renato De Santis. De Santis' design included the letter 'T' for Toronto, the outline of City Hall on a blue background, and a red maple leaf representing the Council Chamber at the base of the towers. After the amalgamation of the City of Toronto in 1998, a further competition was held but the decision was made by Council to keep the original design.
Toronto's Coat of Arms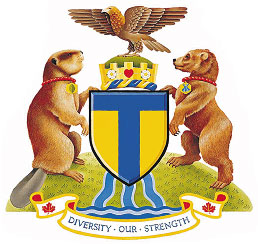 The City of Toronto Coat of Arms is designed in the form of a shield and is used as a symbol of identity. The symbol is intended for ceremonial application only. Use of the Coat of Arms on business stationery is restricted to Toronto's Mayor and Councillors or as authorized by the City Clerk.
The Coat of Arms was created in 1998 in consultation with the Chief Herald of Canada.
A Balanced Model of Governance
The City of Toronto's governance model relies on a balance between:
City Council: The legislative body for the City, Council has a duty to find consensus while balancing city-wide and local considerations. Council is composed of the Mayor and Councillors. The Mayor fulfills a city-wide mandate, leading Council in strategic and financial planning and representing the City to other governments. The Mayor and Councillors each have one vote at Council and a majority vote decides most matters.
Public Service: The staff of the City and most agencies make up the public service. The public service provides objective, professional advice to Council and its agencies and corporations, and implements Council's decisions according to City policy, standards and principles of effective public service.
The Public: The public play an essential role in ensuring the effectiveness of decision making by:
identifying issues for Council and staff consideration;
providing input and feedback on services, reports and policies;
partnering with the City to deliver programs;
making their ideas and recommendations for improvement known through protests, deputations, voting, participation in public meetings, surveys, advisory bodies etc.; and
communicating with staff, Councillors and the Mayor.
The City has four Accountability Officers and an Open and Closed Meeting Investigator to help ensure that City government remains open and transparent.
City Council
The powers of the City, granted by the Province of Ontario, are exercised by Council unless Council decides to delegate its authority. Council has direct responsibility for oversight of the City's services and indirect oversight for services delivered through its agencies and corporations, such as the Toronto Police Service, the Toronto Transit Commission (TTC), the Toronto Public Library, and Toronto Community Housing.
Council is made up of the Mayor and 25 Councillors. The Mayor is elected by voters from across the city. Each Councillor is elected by voters in one of 25 wards (see Figure 4). The term of office for the Mayor and Councillors is four years.
Figure 4 – City of Toronto Wards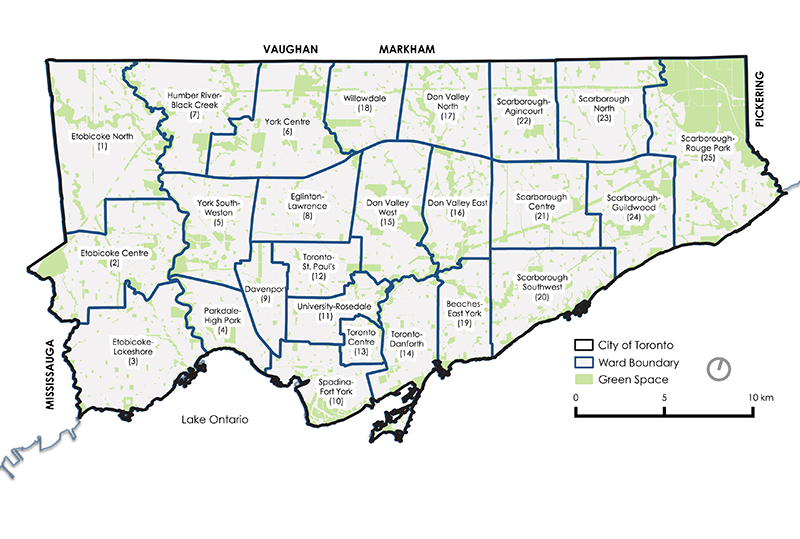 The role of Council as set out in the City of Toronto Act, 2006, is to:
represent the public and to consider the well-being and interests of the City;
develop and evaluate the policies and programs of the City;
determine which services the City provides;
ensure that administrative policies, practices and procedures, and controllership policies are in place to implement the decisions of Council;
ensure the accountability and transparency of the operations of the City, including the activities of senior management;
maintain the financial integrity of the City; and
carry out the duties of Council under the City of Toronto Act or any other Act.
Political Parties
In Ontario, the Mayor and councillors are not elected to represent a political party. Elected officials do not operate under any party mandates and there is no official opposition. Each member of Council is independent and can choose how they vote on any issue.
The Mayor
The Mayor has two important roles: head of Council and Chief Executive Officer.
As the head of Council, the Mayor:
acts as Chief Executive Officer;
chairs meetings of Council so that its business can be carried out efficiently and effectively (power delegated to the Speaker with the consent of the Mayor);
provides information and makes recommendations to Council with respect to Council's role in ensuring that administrative policies, practices and procedures are in place
to implement the decisions of Council and in ensuring the accountability and transparency of the operations of the City;
provides leadership to Council;
represents the City at official functions; and
carries out any other duties under the City of Toronto Act, 2006 or any other Act.
As the Chief Executive Officer, the Mayor:
upholds and promotes the purposes of the City;
promotes public involvement in the City's activities;
acts as the representative of the City both within and outside Toronto;
promotes Toronto locally, nationally and internationally; and
participates in and fosters activities that enhance the economic, social and environmental well-being of Toronto and its residents.
The duties and powers of the Mayor include:
calling special meetings of Council;
expelling any person for improper conduct at a meeting (power delegated to the Speaker with the consent of the Mayor);
acting as a commissioner for taking affidavits (as may any member of Council);
declaring that an emergency exists in the city, implementing an emergency plan and declaring when an emergency has ended;
signing all bylaws, together with the City Clerk, passed at meetings at which the Mayor has presided; and
chairing certain committees, including the Executive Committee.
Council has also delegated to the Mayor the power to appoint and remove the Deputy Mayor and Standing Committee chairs.
The Mayor is a member of all committees and is entitled to one vote. The Mayor also has a seat on the boards of a number of City agencies and corporations, although Council, with the consent of the Mayor, may appoint another member to take the Mayor's place.
The Mayor may identify designates for these board positions.
Although the Mayor, as head of Council, chairs Council meetings and can expel any person for improper conduct at a meeting, Council with the consent of the Mayor, established the positions of Speaker and Deputy Speaker for these purposes. The Speaker and Deputy Speaker are elected by Council from among its members and serve for the term of Council.
Deputy Mayor
The Mayor may appoint a Deputy Mayor. The Deputy Mayor assists the Mayor, is Vice-Chair of the Executive Committee and can act as Mayor when the Mayor is absent from the City, because of illness or when the office of the Mayor is vacant.
The Deputy Mayor has all the rights, power and authority of the Mayor except the power to sit on a Community Council.
City Councillors
Councillors have both a legislative role and a constituency role. In their legislative role, they are responsible as part of Council for deliberating and establishing policies and by-laws to implement Council's decisions. In their constituency role, Councillors are responsible for consulting with the public who live in their wards and considering multiple perspectives on the issues on which they are making decisions. To find out who your Councillor is, call 311 or visit the City's website.
Councillors work on city-wide, ward and local neighbourhood issues. To carry out this role effectively, Councillors serve on various committees and boards including:
A standing committee,
A community council, or
Sub-committees, special committees, ad hoc committees, or advisory committees and agency or corporation boards.
In addition to these formal appointments, many Councillors serve in a volunteer capacity on other community organizations.
Council and Committee Structure
Items to be considered by a Community Council

As of December 1, 2018, Community Councils will consider items that are within their new geographic boundary, regardless of where they were considered previously.

Committee of Adjustment Applications

Committee of Adjustment applications accepted by the City before December 6, 2018, will be processed in the Community Council area that received the application (based on the previous boundaries). Applications accepted on or after December 6, 2018, will be processed in the new Community Council area and will be heard by a panel in that district.

Active Development Review and Building Permit Applications

There will be no immediate changes to the staff managing active development or building permit applications. Operational changes may be implemented in 2019.

Bylaws
---
Council and Committee Structure
All Council and committee meetings are open to the public. Only in certain circumstances as described in the City of Toronto Act, can a meeting be closed to the public. Even if there is a closed session of a meeting, the meeting will begin and end in public and Council will vote in public. Only on a procedural matter or to give confidential instructions to City officials, can a vote happen in a closed session.
Committee and Council agendas, reports, minutes, decision documents, votes and attendance are made available online to the public. Meetings are streamed live on YouTube and live updates on the status of agenda items are also now available through the City Council web page.
The public can speak to a committee or Community Council about an agenda item for up to five minutes, and Councillors may ask them questions. Speakers must register in advance with the committee clerk. Instructions are provided online with the meeting agendas. The public may also submit comments in writing at the meeting, by email, fax or mail to the committee clerk. All comments collected by City Clerk's Office staff are included on the public record.
Only community councils and committees hear from public presenters. The public cannot speak at Council, except under special circumstances. Visit the relevant community council or committee web page for more information or to contact a committee clerk.
The Committee System
With few exceptions, the business of the City is introduced at a committee and debated to make recommendations to Council (Figure 5). Committees allow for debate and public input on:
Reports from City officials, agencies, corporations, and advisory committees,
Communications from Members of Council, and
Matters referred to them by Council.
Council's committees include:
Executive Committee: Chaired by the Mayor, monitors and makes recommendations to Council on priorities, plans, international and intergovernmental relations, governance structures and processes including the City's relationship with its agencies and corporations, and the financial integrity of the City.
Standing Committees: Responsible for setting priorities and direction to achieve their mandate, providing a forum for policy debate and public speakers, and recommending policies to Council. City Council has established four standing committees with the following mandates:

Economic and Community Development Committee – The Economic and Community Development Committee's primary focus is on social cohesion and the economy, with a mandate to monitor and make recommendations on strengthening communities, neighbourhoods and the economy.
General Government and Licensing Committee – The General Government and Licensing Committee's primary focus is on City government assets and resources and business licensing, with a mandate to monitor and make recommendations on the administrative operations of the City and the licensing of businesses.
Infrastructure and Environment Committee – The Infrastructure and Environment Committee's primary focus is on infrastructure and the natural environment, with a mandate to monitor and make recommendations on Toronto's infrastructure needs and services, parks and forestry and the sustainable use of Toronto's environment.
Planning and Housing Committee – The Planning and Housing Committee's primary focus is on urban form and housing development, with a mandate to monitor and make recommendations on planning, property standards, growth and housing development.

Community Councils: Geographically based committees, made up of groupings of City wards and their membership comprises the Councillors of those wards. Community Council responsibilities include making recommendations and decisions on local planning and development, as well as neighbourhood matters including traffic plans and parking regulations. Community Councils report to City Council but they also have final decision-making power on certain items, such as traffic and parking, fence bylaw exemptions and appointments to local boards and Business Improvement Areas.
The Board of Health: A local board of the City governed by the Health Protection and Promotion Act and the Ontario Public Health Standards and Protocols. The Board of Health:

ensures public health programs and services are delivered according to provincial standards and in response to local needs;
works with Toronto Public Health staff to develop plans, goals and policies for Toronto Public Health and ensures that these plans are efficiently implemented;
advises Council on a broad range of health issues; and
recommends to Council annual capital and operating budgets.

Special Committees: Established by Council to provide a forum for specialized consideration of matters. The Audit Committee, the Budget Committee, and the Appointments Committees (Civic and Striking) are all special committees.
Figure 5 – City of Toronto Committee Structure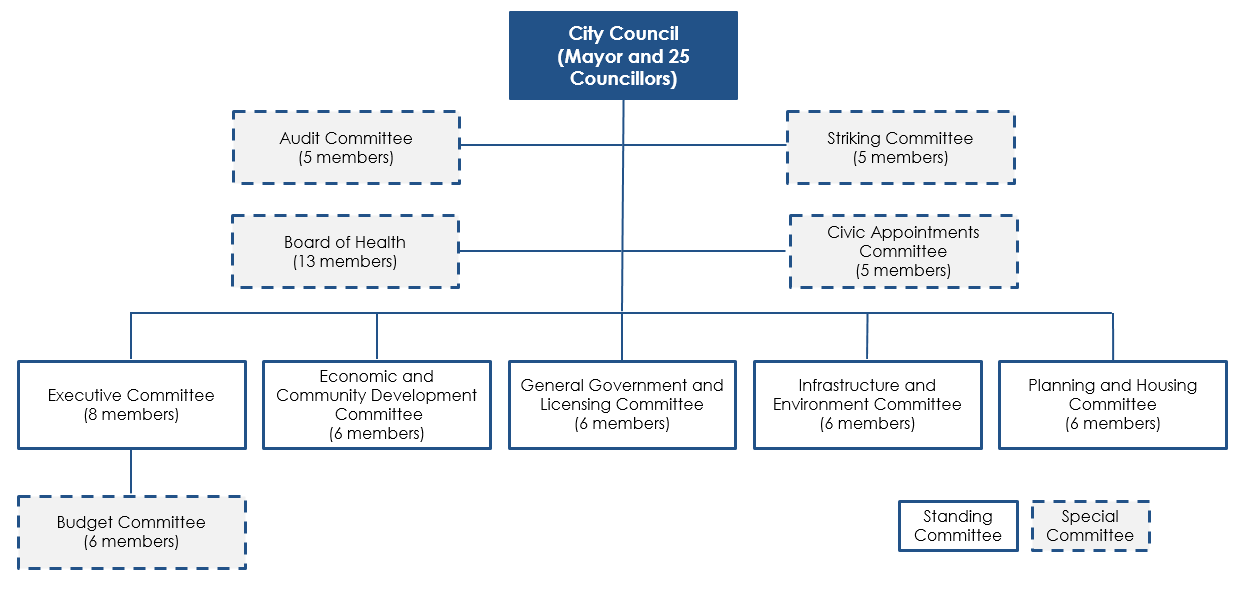 Figure 6. City of Toronto Community Councils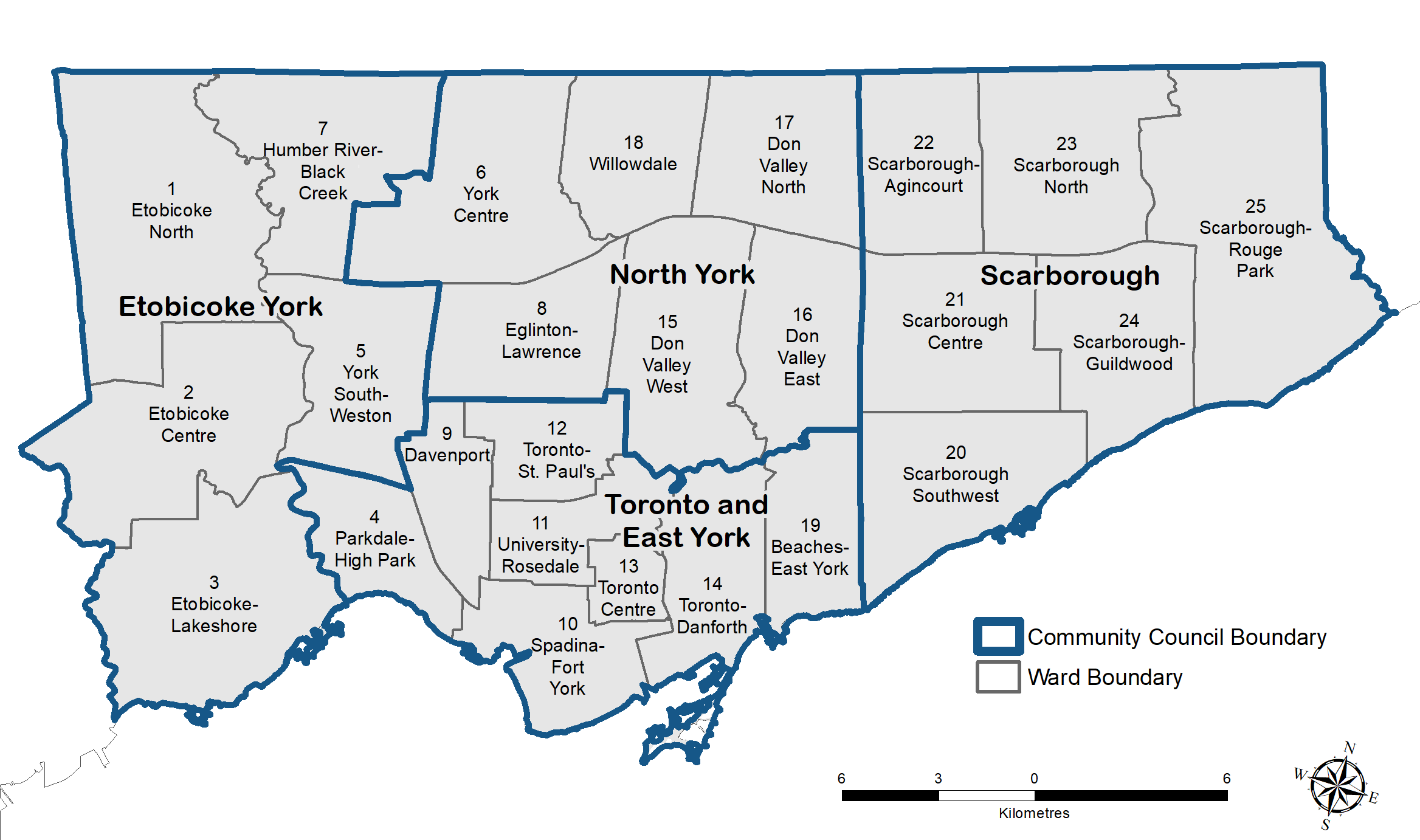 Figure 7 – Overview of City of Toronto's Decision Making Process
The Toronto Public Service
The public service is the City's staff who implement the priorities and directions of Council and are responsible for the delivery of services to residents, many 24 hours a day, and seven days a week.
The public service is guided by the Toronto Public Service Bylaw, legislation that defines the separation between the City's administration and Council and sets out the public service's professional, impartial, and ethical standards.
The City Manager
The City Manager is the head of the public service and is accountable to Council for the effective delivery of Council's policies and programs by the Toronto Public Service.
The City Manager:
is responsible for efficient and effective delivery of services, policy direction and program delivery of all City divisions,
provides Council with a single point of administrative accountability and strategic leadership, and
provides organizational leadership to the Toronto Public Service.
The City Manager is appointed by Council on the recommendation of the Mayor.
The Deputy City Managers and Chief Financial Officer
The City Manager is assisted by three Deputy City Managers (DCMs) and one Chief Financial Officer (CFO). The Deputies lead City-wide initiatives, collaborating and integrating across programs to deliver services and Council's priorities.
The City Clerk
The City Clerk is an officer of the City whose duties are outlined in provincial legislation and delegated by Council. Council appoints the Clerk who reports to Council for statutory responsibilities and the City Manager for administrative purposes.
The services provided by the City Clerk's Office include:
supporting Council's decision making processes;
corporate information management;
assisting the Mayor and Councillors in their ceremonial and civic duties;
serving the public in provincially-mandated areas, such as issuing marriage licences;
providing administrative, budget and business support to Members of Council and the Integrity Commissioner, Lobbyist Registrar and Ombudsman, and
administering elections.
The City Solicitor
The City Solicitor oversees the Legal Services division and reports to Council for statutory purposes and to the City Manager for administrative purposes. Legal Services provide legal advice to City divisions in multiple areas of law including municipal law, litigation, real estate law, employment and labour law, planning law, and prosecutions, and to Council as required.
Divisions & Division Heads
Division Heads are responsible for managing City divisions. Divisions deliver one or more City services. The Division Head is responsible for:
responding to questions about their programs and services at Standing Committees and Council meetings;
setting service objectives for their division and monitoring progress;
day-to-day operations;
staff and budgets within their service, and
working collaboratively to achieve Council priorities.
Accountability Officers
The City of Toronto is required by provincial law to have an Auditor General, Integrity Commissioner, Ombudsman, lobbyist registry, and an Open and Closed Meetings Investigator. More information about the Accountability Officers is available below and online.
The Accountability Officers provide Council and the public with objective and independent oversight to ensure the transparency and accountability of City government. Each Officer has their mandate and can only act on matters and conduct investigations within that mandate.
The four Accountability Officers operate under a four-way Memorandum of Understanding, allowing them to co-operate and co-ordinate their work as they independently fulfil their respective mandates.
The Auditor General: Responsible for assisting Council in holding itself and the City's administration accountable for stewardship over public funds and for the achievement of value for money in City operations including all divisions, agencies, and the offices of the Mayor and Members of Council. The Auditor General also manages the Fraud and Waste Hotline.
The Integrity Commissioner: Responsible for providing advice and education to the Mayor and Councillors and appointees of local boards on the application of the Municipal Conflict of Interest Act and their respective Code of Conduct, and other bylaws, policies and legislation governing ethical behavior. Applicable Codes of Conduct, include:

Code of Conduct for Members of Council;
Code of Conduct for Members of Local Boards; and
Code of Conduct for Members of Adjudicative Boards
  The Integrity Commissioner investigates complaints into whether a Member of Council or a member of a local board or adjudicative board has violated the applicable Code of Conduct.
The Lobbyist Registrar: Promotes and enhances the transparency and integrity of City government decision-making through public disclosure of lobbying activities and regulation of lobbyists' conduct. The Lobbyist Registrar's responsibilities include overseeing the lobbyist registration system, providing advice, conducting inquiries and investigations and enforcing compliance of the Toronto Municipal Code and advising Council on lobbying matters.
The Ombudsman: Works to ensure that the City treats the public fairly and that services are provided in a way that is fair and equitable for all. The Ombudsman Toronto team independently and impartially investigates complaints and concerns about administrative unfairness concerning all City divisions and most City agencies, corporations and local Boards, but not Council. Ombudsman Toronto also proactively consults with the bodies it oversees to ensure administrative fairness in systems, processes and approach. www.ombudsmantoronto.ca.
Open and Closed Meetings Investigator: Investigates appropriateness of a meeting that was closed in full or in part to the public and submit findings and recommendations to City Council or the local board.
City Agencies and Corporations
The City has 134 agencies and corporations. Each agency and corporation has a different mandate and responsibility but generally fall into four broad categories:
32 service
9 corporations,
10 adjudicative boards, and
83 business improvement area boards
Council has established agencies and corporations for a variety of reasons including:
adding expertise, experience, labour and enthusiasm;
meeting objectivity or legislative requirements;
leveraging City resources by attracting funding;
meeting objectives beyond core municipal services;
operating in a commercial market environment;
engaging local community and diverse perspectives to guide service delivery.
More information is available below and online at the City of Toronto's Agencies and Corporations information web page.
Service Agencies: The City delivers key services through service agencies, including some community centres and arenas, libraries, police, theatre, public health, and transit services. Council approves the budget of most City agencies, appoints its board members and, in some instances, appoints its chair.
City corporations: City corporations own assets, or operate and manage assets for the City, approve their Budgets and staffing and operate independently from the City administration. The City is the sole shareholder of City-controlled corporations and their accountability is established through a Shareholder Direction and corporate bylaws approved by Council. Corporations are required to submit their annual audited financial statements and reports to Council as the shareholder, but Council does not approve their budgets or positions.
Adjudicative bodies: These bodies operate independently from the City and hold hearings to resolve disputes, regulate activities or adjudicate and to determine certain legal rights and benefits. The City's adjudicative bodies are established under legislation including the City of Toronto Act and the Planning Act. The City supports the administration of adjudicative bodies so their administrative costs are included in divisional budgets approved by Council through its annual operating budget process.
Business Improvement Areas (BIAs): Designated by the City and partially funded through a levy on commercial and industrial property owners and business tenants in specific geographic areas, BIAs oversee the improvement and beautification of streetscapes, promote local businesses, and organize community events. Their operating budgets are funded through a levy on all commercial and industrial properties within the BIA boundary.
Public Engagement
Vote in Local Elections
Municipal elections happen every four years on the fourth Monday of October. Eligible voters can vote for a mayor, councillor and school board trustee. A by-election can be held between general elections if a Council or school board seat becomes vacant.
The public can vote in Toronto's municipal election if they are:
a Canadian citizen; and
at least 18 years old; and
a resident in the city of Toronto; or
a non-resident of the city of Toronto, but they or their spouse owns or rents property in the city; and
not prohibited from voting under any law.
The public can contact the Mayor or their councillor at any time and find out who their councillor is by calling 311 or at www.toronto.ca/members-of-council/. Every councillor has an office at City Hall and many also have offices in their wards.
Engage in City Issues
City staff engage the public in a variety of ways to gather input about local or city-wide issues through meetings, open houses, online forums, advisory bodies, surveys, polls and more. The public can find out about opportunities to participate at www.toronto.ca/getinvolved.
Serve on a City Board
The City delivers some of its services through agencies and corporations. Each agency and corporation has its board of directors and many include members of the public. Information on how to apply to become a member of a board is available on the City's Public Appointments web page at www.toronto.ca/ServeYourCity.
Other Ways to Engage
Polls: Households or businesses may receive information by mail from the City about a local poll. Polls are conducted to gather opinions about possible changes, such as installing traffic calming on a street, or allowing front-yard parking at a nearby property.
Petitions: The public can deliver a petition in person or send it by mail, fax or e-mail to the City Clerk if the petition relates to a matter on Council's agenda, to a Council member for any matter. The petition, including all the names of those who have signed it, becomes part of the public record.